Jack 2017 Distributor Conference
27 September 2017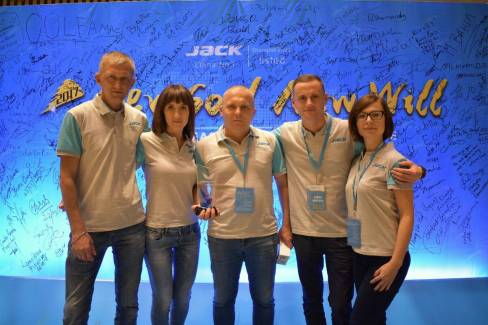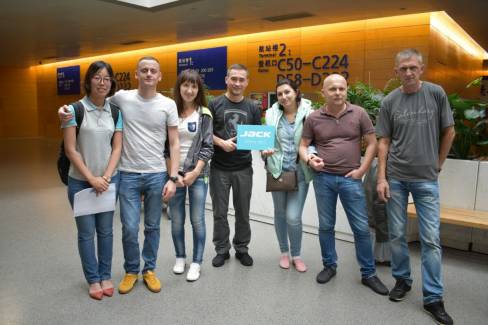 The Jack 2017 Annual Distributor Conference has been successfully held. We were on a tight schedule there: visited all plants of the manufacturer including the brand-new automated production line. Automation is a great way to avoid flaws which may arise due to human factors. Also we attended the distributor meeting on which we summed up the results of the year 2017 and made plans for 2018.
First of all, we can tell that manufacturers have big plans for development. We do know that currently all Jack technologists and engineers work strenuously on developing new innovative machines which will be easier, faster, will prevent a lot of problems when dealing with the industrial sewing equipment.
We were really excited to learn about a new product – Uchat (APP/WEB) – the intelligent IPMS system. This system will make it possible to keep track of the order processing progress, manage deliveries, monitor equipment operability, analyze production capacity and efficiency, staff salary.
A new-generation machine JACK A5 (product URL has to be put here), awarded with the enhanced JACK A4 functions was introduced and hit the market. We'll devote a separate detailed article to this in a while as this model has a whole lot of advantages. In China this machine started selling earlier and, as a result, a lot of manufacturers decided to update their manufacturing facilities with these machines.