Furniture forum Kiff2017
22 March 2017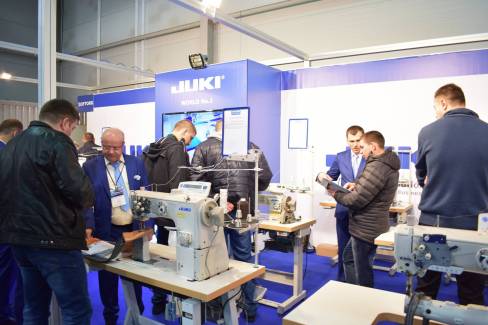 Having completed the exhibition at KIFF2017 we've come to realize that furniture manufacturing market keeps developing and the sewing equipment for heavyweight fabrics occupies a specific niche within this development.
The SOFTORG stand was crowded with guests and we were glad to present specialized equipment for heavyweight fabrics.
The list of machines displayed on our stand:
- JUKI DU1281-7
- JUKI DNU1541-70BB
- JUKI LU2810AS
- JUKI LU2818AL70BBS
- JUKI LU2868AL70BBS
- JUKI LS2342S
- JUKI PLC2710S70BB
- JUKI PLC2760SCA70BB
- JUKI PLC2760LDAB/BT/DL
- JUKI LU2868ALD70BBS/JEUX0031-1000
You can learn more info about our equipment and prices in the catalogue.