Vacancy fair
21 April 2017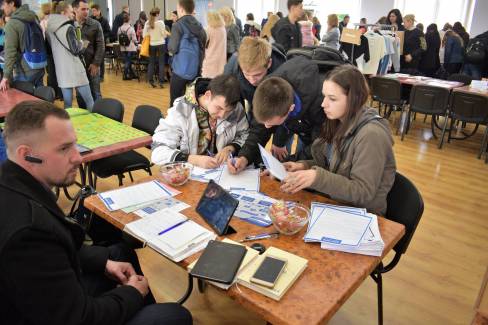 Inspired by the glowing eyes of students, we returned from the Vacancy fair.
One of the values of "Softorg" company - to support young generation's development, to have faith in them and provide them with the opportunities for both career and personal development. Each person has some talent which we are glad to help fulfill both within our company and outside its walls.
Our thanks go to all of you, aspiring and young newcomers, for being open to new opportunities. This helps us to make headway!
Our HR Department is looking forward to have a talk with anyone who for any reason didn't manage to get to the Vacancy fair!